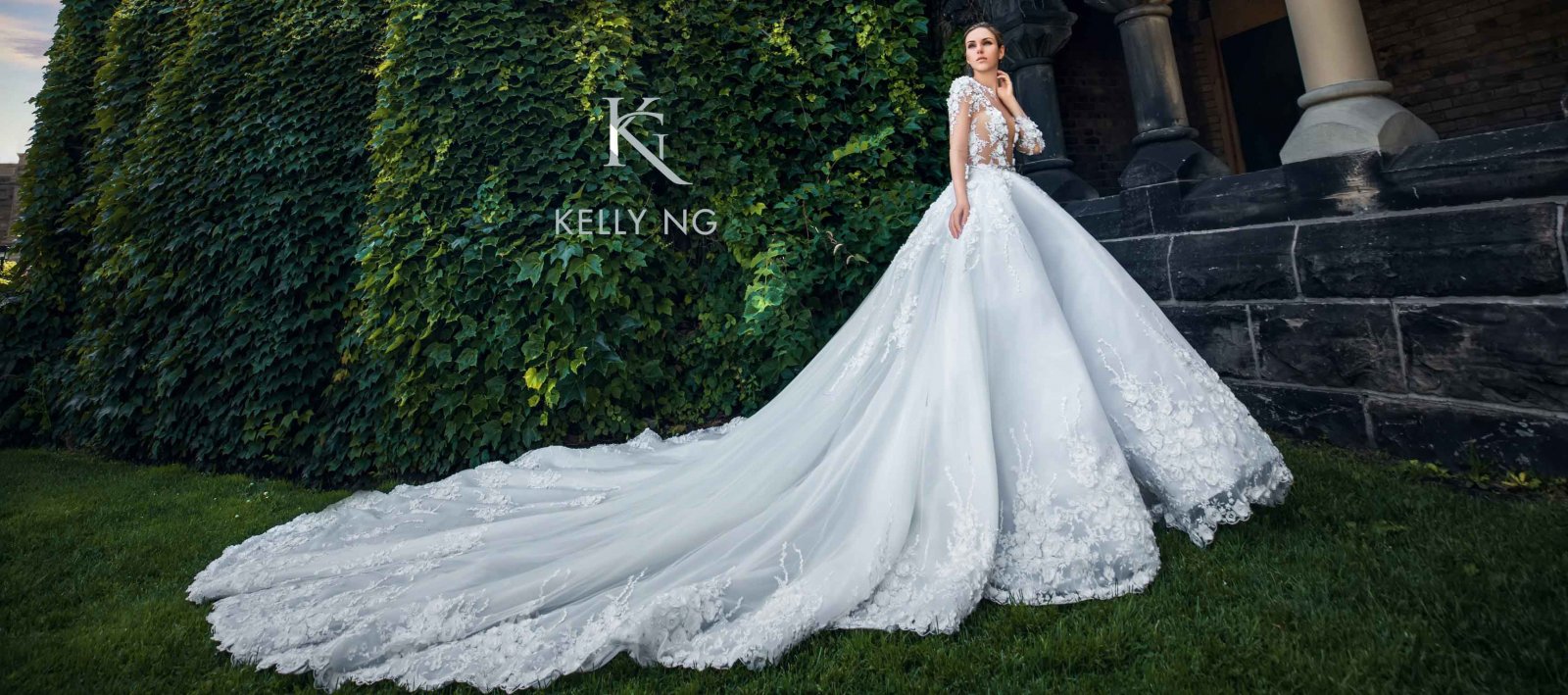 The wedding is the most important event in a person's life. There are so many memories in the making. One always makes the best arrangements, be it the adventurer, photographer, or transportation.
The bride is the center of attraction and it is important to wear the best and classy outfit. Kelly NG brings the best and latest bridal collection. Their bridal gowns and dresses capture the essence of glamor, sophistication, and unique craftsmanship.
The garments and dresses are uniquely crafted and made from the best possible fabric. The best garment incorporates the finest materials and skilled craftsmanship to create a masterpiece. They also have the finest evening collection that exudes allure, distinctiveness, and undeniable mysticism.
Knitwear dresses are in vogue these days and individually knitted couture is stylish and too comfy.
ABOUT KELLY
Kelly is the top graduate of the leading fashion school and is Canada's top fashion designer. Her award-winning work can be seen in her collection. The top fashion designer won numerous awards and is Canada's designer featured on the cover of Oprah Magazine December 2018.
Clients' requirements are her top-most priority and products are delivered for each client's measurements, body, stance, and personal preference.
Her styles are inspired by both the contemporary and the old world. The showroom is in Toronto and there you can get the essence of sophisticated glamor.
The designs especially the bridal ones are feminine and perfectly unique to capture the attention of everyone. The state of the art technology is one of the most extraordinary pieces.
WHAT MAKES THEM BEST?
The entire team at Kelly NG understands the need for the best on your wedding day. They have the designer gowns with an elegant and inviting atmosphere. You are a bride, bridesmaid, or mother of the bridle, they pamper you and provide you with the expert advice. The consultants will help you throughout your selection.
They are widely experienced in helping and working with many beautiful brides. The knowledgeable and friendly guidance, the commitment and quality service are worth it. You will surely have the best dress buying experience.
Discover your dream wedding dress.
Look beautiful and feel beautiful on your special day !!